MBPIG Can/UKC Champion
Beaucaniche Cosi Fan Tutti
RA, CD, URO2, CRN, CGN, HIC



Cosi is available at Stud, to select females.
Please enjoy the photos and videos (links below) of my wonderful boy Cosi.
He is a Multi Best Puppy in Group and Group Placement titled Champion.
He also has his UKC Championship, earning this title during the poodle specialty
and regular classes at the prestigious, well attended, Premier Dog Show.

Cosi has Advanced Rally titles in both CKC and UKC.
He has a Novice Rally title in CARO rally earning the distinction of Master Class for high scores.
He has his CD in CKC and is currently training for his Open Title.
He is also training for his Excellent title in Rally. He was exemplary in his herding instinct
and attended a few classes to earn a title, but the sheep were sold so we could not continue.
He is an extremely versatile Dog.

!! HE IS A PROVEN PRODUCER !!
passing his correct structure and extremely biddable temperament onto his progeny.
He has currently sired five CKC and AKC Champions, and many more, are pointed on their way.
He is on his way to complete his UKC Grand Championship Title.

Cosi has numerous offspring titled in obedience and rally. He also has pups that are service
dogs- in -training and doing field work.

We are extremely proud of Cosi.
He is a delightful soul who has a wonderful joy of life, is a born retriever, loves water
and always brings a smile to the faces of all who meet him,
this is both due in part to his friendly temperament but also his breathtaking appearance.

Cosi is available at Stud, to select females.
He is a striking boy at 26" and approx. 60 lbs.
He has a dense thick very, very solid black coat.
He is dominant black (not carrying cream).
We offer his stud contract freely to interested parties.
Feel free to Email US with your intended interest.


Pedigree Link
OFA Health Testing Link

He has a current 2017 CERF eye test.   He is listed on the Better Bred Genetic Diversity Site (UC Davis Profile)


Cosi and Marlisse coming home after a car ride on a rainy day.





Cosi at the park and enjoying ball play.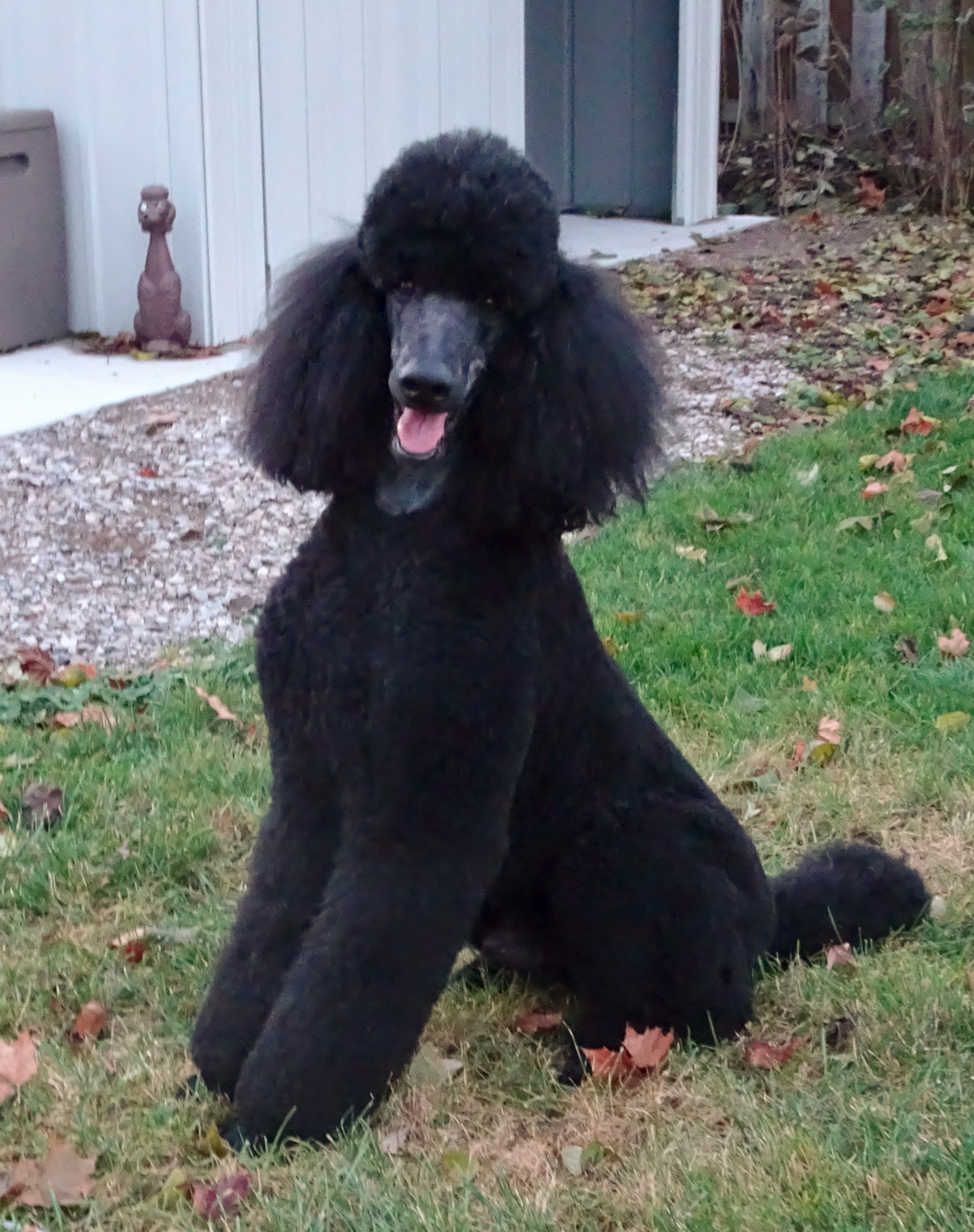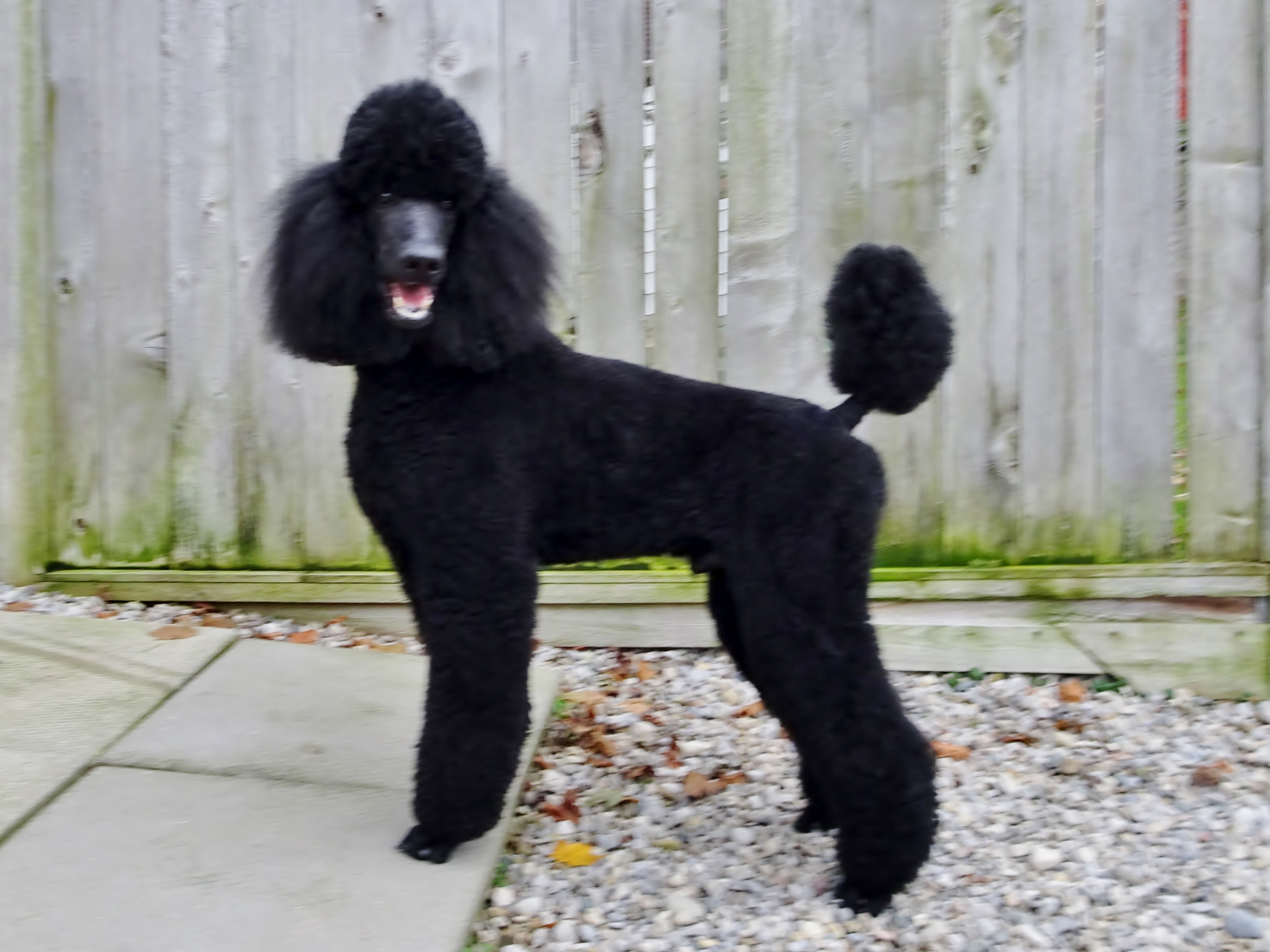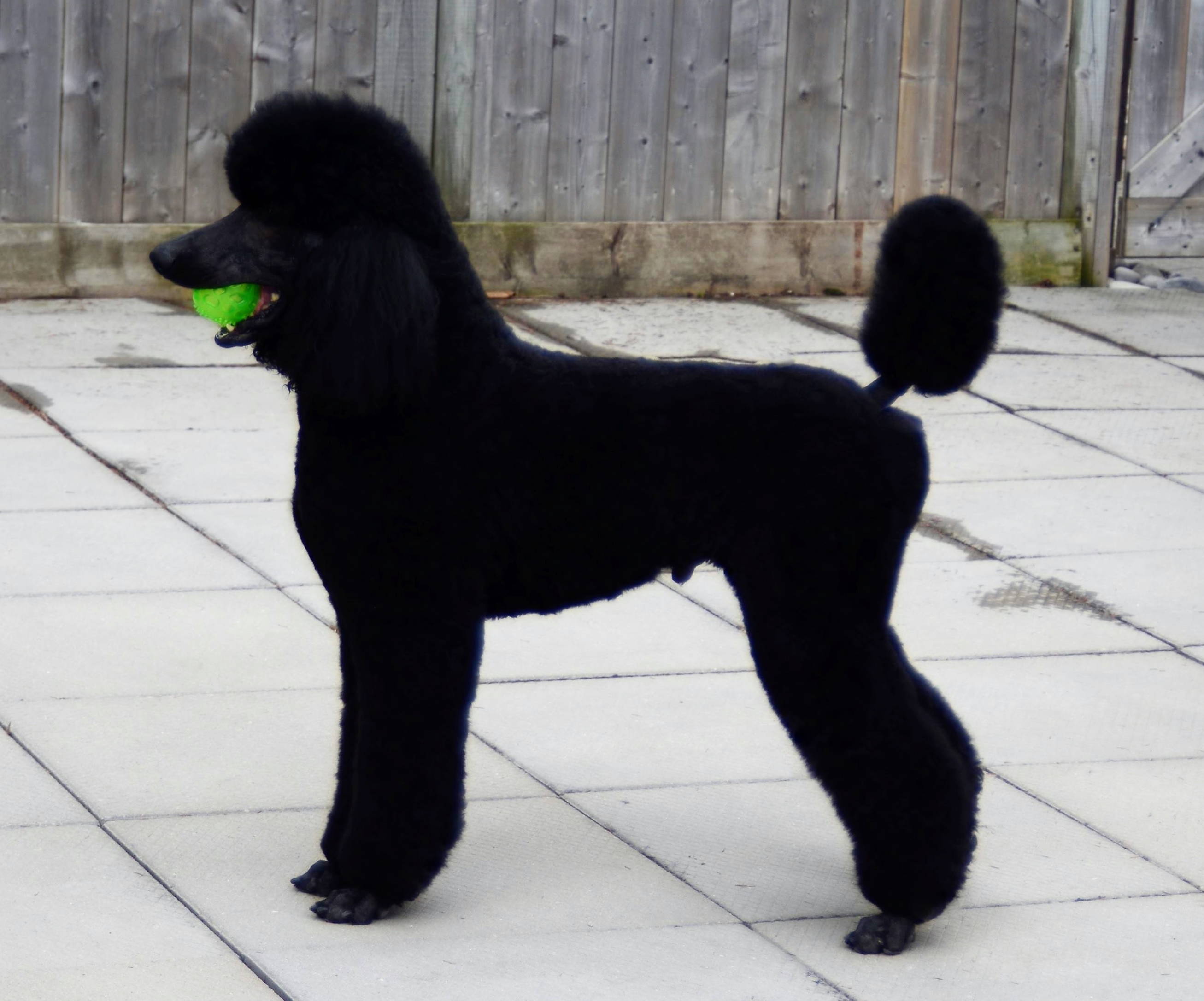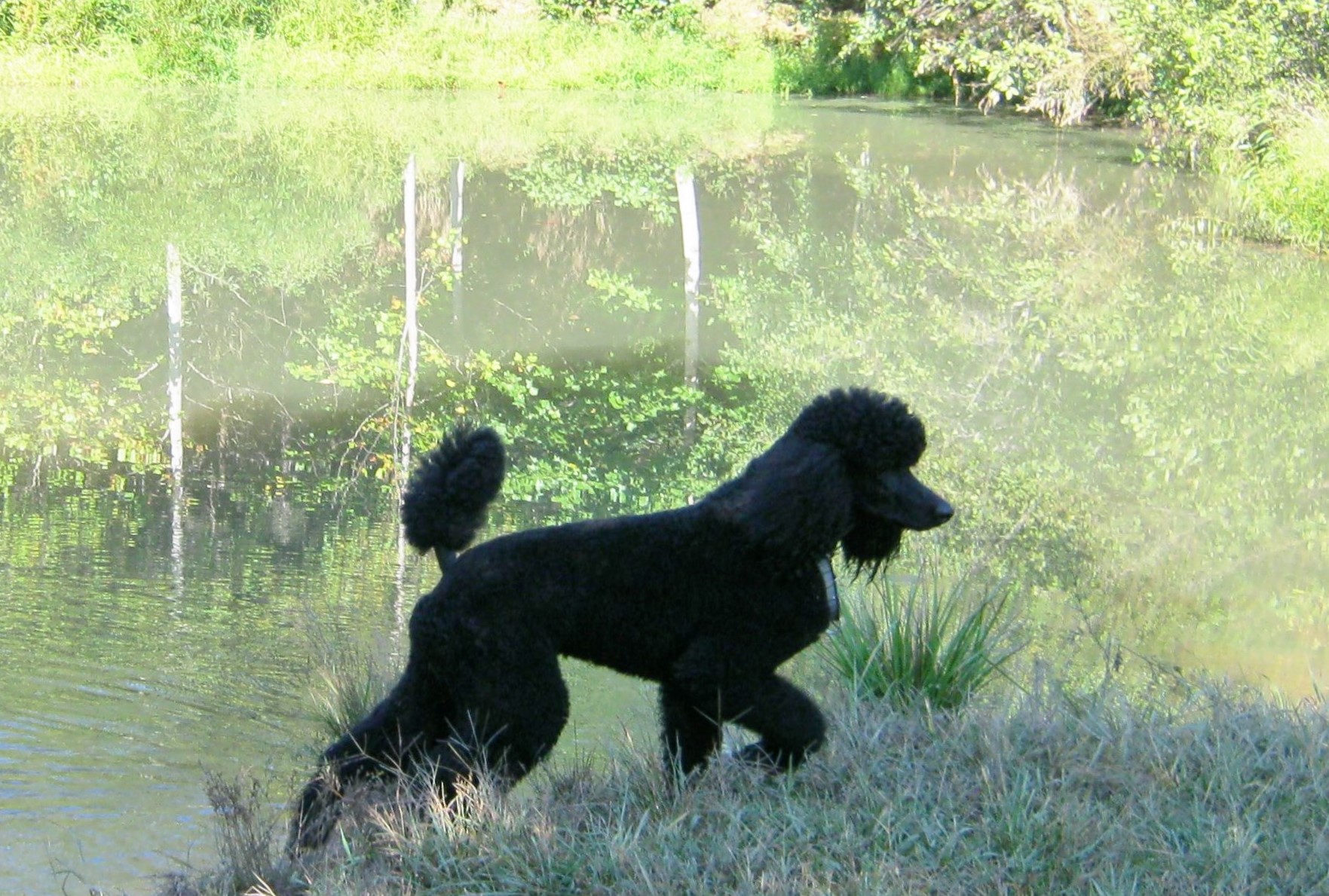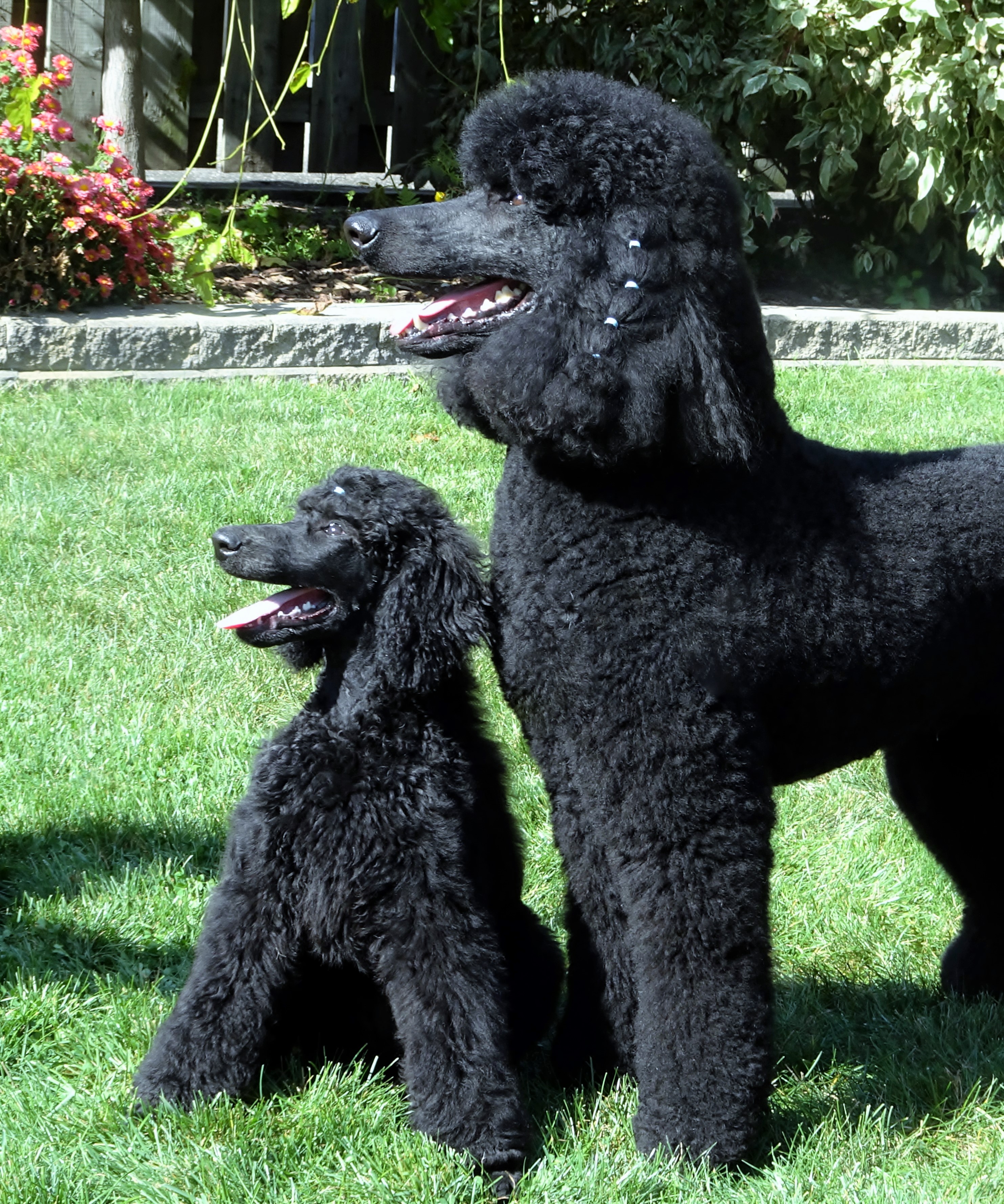 For more information about Beaucaniche Standard Poodles just click on the photo icons below.
| | | | | | |
| --- | --- | --- | --- | --- | --- |
| | | | | | |
| About Us | Photo Gallery | Home | Litter/Puppy Information | Health Testing | Girls |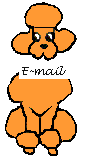 Email Us